Alberto and Claudia. Your wedding sent shivers down my spine!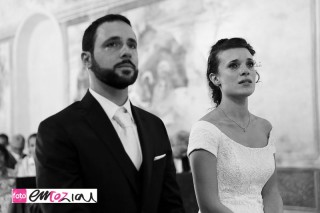 People accustomed to read my Facebook post or my blog could think that this is what usually happens. Well, I have to admit that I do get emotionally touched during weddings but this time was something entirely different!
It unexpectedly happened during the ceremony: you may think it was a moment of general emotion during the ring exchange or during the promises or even during a song: none of the above!!!
Never, in my five years of wedding shooting, I witness something so special. Just towards the end of the ceremony, the priest read to the newly weds a beautiful letter written for them by the bride's parents. Deep, sweet, emotional words that could only come from parents towards a daughter about to start a family of her own. What impressed me the most about this letter is a passage where parents gave a genuine and honest advice to the couple, a few precious words for the newly weds but also for the "old couples" that I would like to share with you. " and do not close your eyes at night before having talked matters through, without appreciating the humanity of the person you chose. Do not waste time with useless long faces.  Always talk, talk and listen to each other."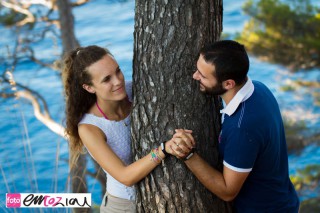 Alberto and Claudia chose the 22nd of August to get married because this date means a lot to them. They felt in love the 22nd of August of five years ago and again on the 22nd of August, last year, Alberto proposed to Claudia during a trip to Orta Lake. I found out all this in Portofino, where I met a couple of weeks before the wedding for their engagement shooting. Claudia is a bit shy, she loves been photographed but fears to be the Center of everyone's attention. Talking about cuddles…she rather do them in private. She is secretive, just my ideal subject. I, that do not like poses, had lots of fun photographing her from a little distance managing not to make her fell uneasy.
What can I say about Alberto... He is madly in love with Claudia, you can tell by the way he looks at her: it is almost like he kisses her with his eyes! We had the best of times that morning in Portofino, when the little village was still asleep and we had the time to get to know each other and take some photos with some privacy under a spectacular light. This is a sneak peek of the engagement session in Portofino and of the wedding