This page of my blog is all for you, sweet Emma!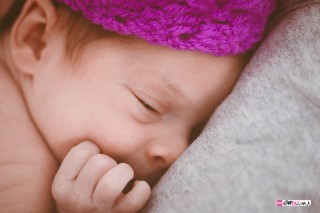 10th of May 2016, this is your newborn session day.   Exactly one month ago I was in Parco Tigullio, in Rapallo, with your mum and dad to take some photos of the amazing belly that was protecting you and that you were about to leave to fill your parent's life with love and joy!
I remember that I used to caress your mum's tummy to greet you every time we met to take a photo of the life growing inside her.
What a great joy has been for me meeting you in my studio, to look at your beautiful little face, at your big blue eyes staring at me, to hold your tiny hands while you were curiously looking around.
You had no intention of sleeping, in fact you have been the leader of the whole scene.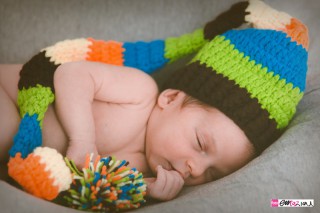 It has been, for me, a very strong emotion and a great privilege to realised this newborn shooting after only two weeks from your birth. Been able to catch on camera your funny faces, your huffy and almost doubtful expressions (I bet you were wondering what was that person doing with that black thing pointed at you), your yawns…
Even though you are so little you managed to produced unique expressions that left me speechless.
You have been so patience and I have been so lucky! I truly hope that one day when you will be a grown up girl, you will be happy to look at these pictures as well as at the ones while you were still in your mum's tummy: see how happy and radiant she looked while waiting for you?