ENGAGEMENT
What is an engagement session? It is called engagement photography, but essentially it's  just a chance for a professional photographer to capture two people in love . More than that, it's an opportunity for you to work with your photographer for the first time and for you to see how I shoot.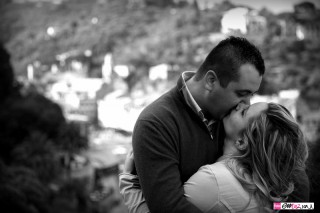 I love doing engagement photo sessions because this allows me the opportunity to connect with you before your big day. It's a good way for me to help you get comfortable in front of the camera so that there are no surprises on your big day.
Your engagement session will last between 2-3 hours and takes place at a location of your choice. To help make these images special and uforgettable, pick a location that has some significance to you both. It may be the place where you met or kissed the first time or the one where you received your wedding proposal.
What do you do with your new pictures? One idea that many couples choose is an engagement portrait or collage. A framed image or multiple framed images from your engagement session is a great way to ad some warmth to your new home.
You can use your engagement pictures to make great gifts for parents and grandparents, for creating original wedding invitations, personalized wedding favors or tableau.
You can also decide to have some pictures while doing some activities you usually love to make together (skiing, cooking, a walk in a forest, a ride in bike ….).
.
TRASH THE DRESS
What is a trash the dress session?
Now that the wedding is over, you have two choices of what to do with your wedding dress. You can put it in a plastic bag or you can put it back on and have some fun.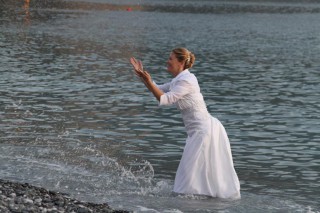 It is just a fun session to do when you have more time than the wedding day or a situation you wouldn't dare do the day of the wedding.
You can get a little risky with it, like splashing in water or riding horseback in the snow since the fear of getting it dirty is over.
I am really so happy when the bride and groom ask me to shoot a Day After session, ( another way to call "Trash the Dress" session ) They get dressed up again, so they look beautiful together, but they do not have the pressures of the wedding day, since there are no time constraints or guests to worry about.
They are completely relaxed  and by this time  completely comfortable with me.
My "Trash the Dress" sessions usually last about two hours, but can last much longer because We both have so much fun doing them . If the bride and groom want to get wet,  I usually take them to a beach, or a river and they will often end up completely immersed in the water.