I like to tell love stories.
I usually try with my photos to capture emotions, looks, small gestures in order to reveal complicity and love within a couple.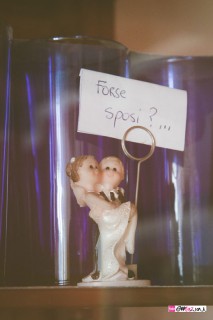 Other times like in Lily and Marco's case images, although intense and full of happiness, are not enough to express all the beauty of their love story .
This is the reason why today, beside posting some shots of this wonderful wedding, I wish to tell you some more about this awesome couple and their special day that involved me so much.
Almost every time the wedding day is full of emotions and different moods: definitely joy but also a bit of agitation towards the new life that the couple is about to begin as a family. Lily and Marco chose the 22nd of January 2016 as wedding date but their love story started 23 years ago.
Deciding to get married after a life together (as a matter of fact they felt in love at a young age while they were both working in the UK), growing up and building up experiences and, brick by brick, their future is quite amazing.
What touched me about them is the fact that, even after all these years, they still look so devoted to each other and that I had the chance to catch their happy and bright looks on camera during the ring exchange.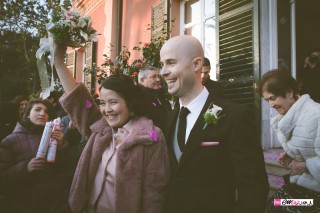 No space for worries nor stress for Lily and Marco on their wedding day, only the strong desire to spend an unforgettable and joyful day with their loved ones, a day that they could turn into a special memory for all their guests arrived from different countries of the world (Laos, France, Canada, Switzerland, Turin and Calabria) to share this very unique moment of their life.
And it all happened!
Their wedding turned out to be incredibly funny and involving! It took place in the stunning Villa Spinola Dufour, in Genoa. The couple, together with all their guests, started dancing before dinner (going from disco dance to traditional Laos dance and Italian Tarantella) and went on till late night.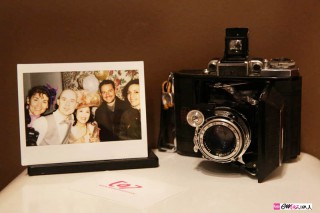 They also entertained their friends with other activities such as photo-booths, caricatures and so on. A Fantastic party…and an extraordinary day even for Fotoemozioni team, also thanks to this cute Polaroid shot with the newly weds that I treasure in my studio.