I am here today to tell you all about a love story.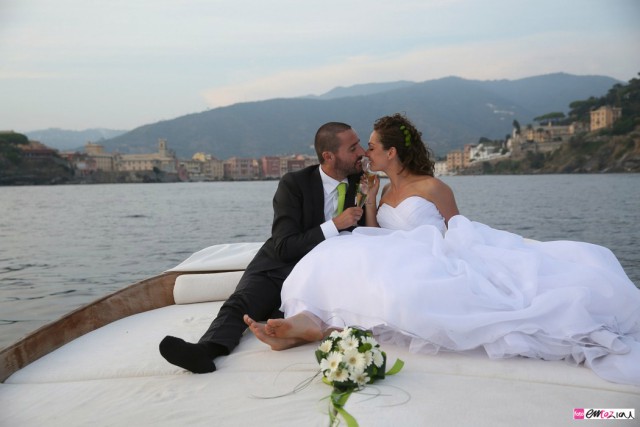 They are Roberto and Matilde on their wedding day.
We spent with them every moment of their special day. We have seen them very exited while they tested every bit of happiness of such an unforgettable day and we already told you all about it through our shots.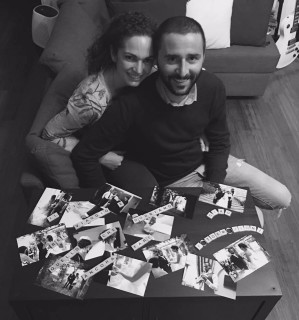 They have won our contest with this beautiful photo and they got to spend 4 days in Fassa Valley, in the amazing Dolomites.
And off we went all together to follow them one more time in this "adventure".
The destination we chose for this romantic journey was the enchanted Fassa Valley, in Trentino. I had no doubt that the wonderful Dolomites were the perfect place for this holiday. I have been in Fassa and Fiemme Valley many times before and I can definitely say I am madly in love with these beautiful places. I love every single thing about them: the nature, the extraordinary beauty of every season of the year, the people and the simple and genuine life style. After just a few days you get used to live there and do not wish to go back home.
It is the perfect destination to get away from your every day life, to become one with the nature around you and to regenerate body and mind.
No doubt even regarding the hotel where the couple could rest and get pampered after a day in the snow. The warm hospitality here in Trentino is unsuperable and all the hotels are at a very high level. However I did not have any esitation when I chose the one for Roberto and Matilde: Hotel Terme Antico Bagno located in Pozza di Fassa, a place where you have the chance to enjoy yourself with excursions, sky and good food and also relax after all the activities.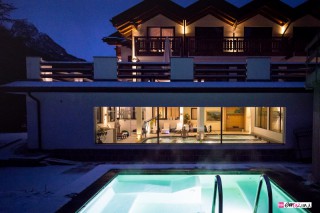 Their thermal spring with numerous healing properties is being used since 1497 when this structure was considered one of the largest of the whole region. The modern Hotel that was built where once was the old building, preserves and hands down through generations their characteristic hospitality.
Apparently we made the right choice as Matilde and Roberto absolutely loved the thermal baths as well as the whole Spa.
We only had a few days but we made the most of it! We started with the long walk to Fuciade Refuge on board of a coach pulled by horses..a wish Matilde had since she was a child. Michele, the very friendly coachman, led us through fairy-like paths right in the middle of a snowfall which made everything even more fascinating.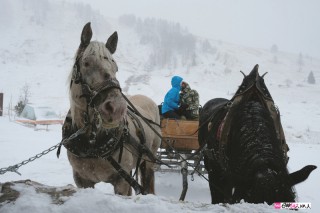 Coming back was actually more adventurous than getting there! We decided to walk back to the hotel so, after a quick lunch, we started to follow the path in the middle of the wood. We walked alone, around us the silence while snow kept falling down abundantly. (These paths are usually crowded in summer or in winter when the weather is fine)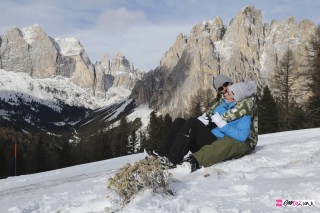 And how I can even start to describe the beauty of the Ciampedie ski slopes and the amazing view on the Fassa Valley and the Dolomites? From this panoramic point situated in the Catinaccio Group, also known as the "Rosengarden", the garden of roses and famous for the Vajolet Towers, you can actually see the Sassolungo, the Sella, the Marmolada, the Sasso Vernale, the top of the Costabella, the Buffaure, the Monzoni and the Vallaccia, all part of the great Dolomites. Its name, Ciampedie, means "God's fields". The view once you get off the cableway is literally breathtaking.
After all these excursions we treated ourselves in the hotel Spa, having a bath in the warm internal swimming pool and also enjoying the external Jacuzzi with a water temperature of 32°/34° C and sourrounded by the snow.
Obviously we followed our couple from the -16° C in the snow to the +30° C of the Spa trying to catch the most beautiful moments of their holiday!
Our last meeting with Roberto and Matilde took place Saturday evening, after dinner, when we drove to Passo Rolle (Fiemme Valley). We could not leave Trentino without paying a visit to the amazing Saint Martin's Paddles. Careless of the temperature that, in the meantime, dropped to -18° C, we took out our tripods and shot our last photographs to our wedding couple. On the way back to hotel we even managed to spot a couple of moufflon. What more could we asked for…
Nature, relax, skiing, great company and lots of beautiful shots: precious memories that will stay with us for a very long time thanks also to this pictures.
Enough with the talking…we will let the images speak…